Assess, Design, Propose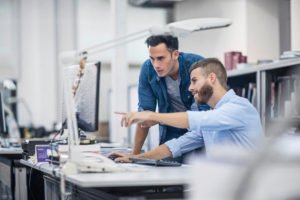 Solving business problems with technology is rarely as simple as upgrading one system or feature.  Networks are an ecosystem where a change in one area can have unintended consequences in others.  Whether you engage with us on a phone system upgrade, or a complex disaster recovery plan, our team is sure to take a 360 degree view of your infrastructure before making a recommendation.
At Laketec we have the unique opportunity to see many different environments in many different industries with a variety of challenges and goals.  Our exposure to a diversity of customers and technologies has given us the ability to take real world experience and apply it to the evolving challenges our customers face.
We are brought in to consult in a variety of areas including:
Network Assessments
Wifi
Phone Systems
Network Infrastructure
Managed Services
Cloud
Virtualization
Network Security
Contact Centers
Disaster Recovery
A single IT company cannot be everything to everyone.  At Laketec, we pride ourselves on honest discussions of our capabilities and knowing where to leverage our partners with other specialties.  An important differentiator of ours is the breadth of our portfolio and depth of knowledge in our Engineering team.
Contact us today to learn more about how Laketec can help chart the course for your technology roadmap.