Intelligently Designed Infrastructure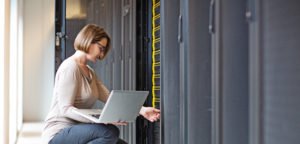 Whether you have a private data center at headquarters, a disaster recovery site, or leverage a local partner for data center services, Laketec is here to help incorporate your data center access into your production environment, business continuity and disaster recovery planning.
Best of breed data centers offer a high level of flexibility, scalability and security that provide a myriad of advantages from a design perspective.  Laketec does not offer data center services beyond consulting, design, and deployment within a customer owned data center or acquired service.  We do partner with local, top tier, data centers and can incorporate them into your infrastructure design.