Gather, interpret, consult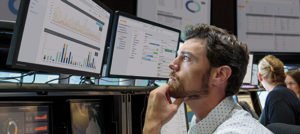 The ideal first step in our engagement process is a proper assessment of your current infrastructure.  We are typically brought in to perform a network assessment based on a particular pain point the customer is currently experiencing.  Often times, that pain point turns out to be a symptom and not the root of the problem.  Our holistic approach to network assessments sets us apart from our competition.  While we do focus on that current challenge as the focus of our overall network assessment, you can expect us to come back with a comprehensive report and a road map to help your organization prioritize remediation or upgrade paths.
While our typical assessment is an end to end Network Infrastructure analysis, we can also narrow our scope and limit our analysis to specific areas that may be the highest on your priority list.
Examples Include:
Discovery & Needs Analysis
Advanced Wireless Analysis
Server, Storage, & Virtualization
Unified Communications & Contact Center
Carrier Services
Security
Once we have completed an assessment, our team will review findings in detail and make recommendations on how to proceed.  A thorough network assessment is the first step to a strategic road map that gets your IT infrastructure aligned with your goals as a business.