Overview
 Ranked #1 in E-rate funding services provided in the state of Ohio (2017)
        From the smallest of local primary schools, to entire school districts, Laketec has had the opportunity to work with schools of all sizes and objectives.
        Being one of the top E-rate funding partners in Ohio, it's our responsibility to design technology solutions that directly support the educational and operation objectives of the school. In the K-12 market we have developed a strong expertise in leveraging E-Rate to help schools deploy technologies that would otherwise exceed their budget.
        Laketec has several E-Rate experts available to help navigate through the paperwork and process. Our goal is always to be easy to do business with and assistance with E-Rate is a capability we're very proud of.
E-Rate Process & Eligible Hardware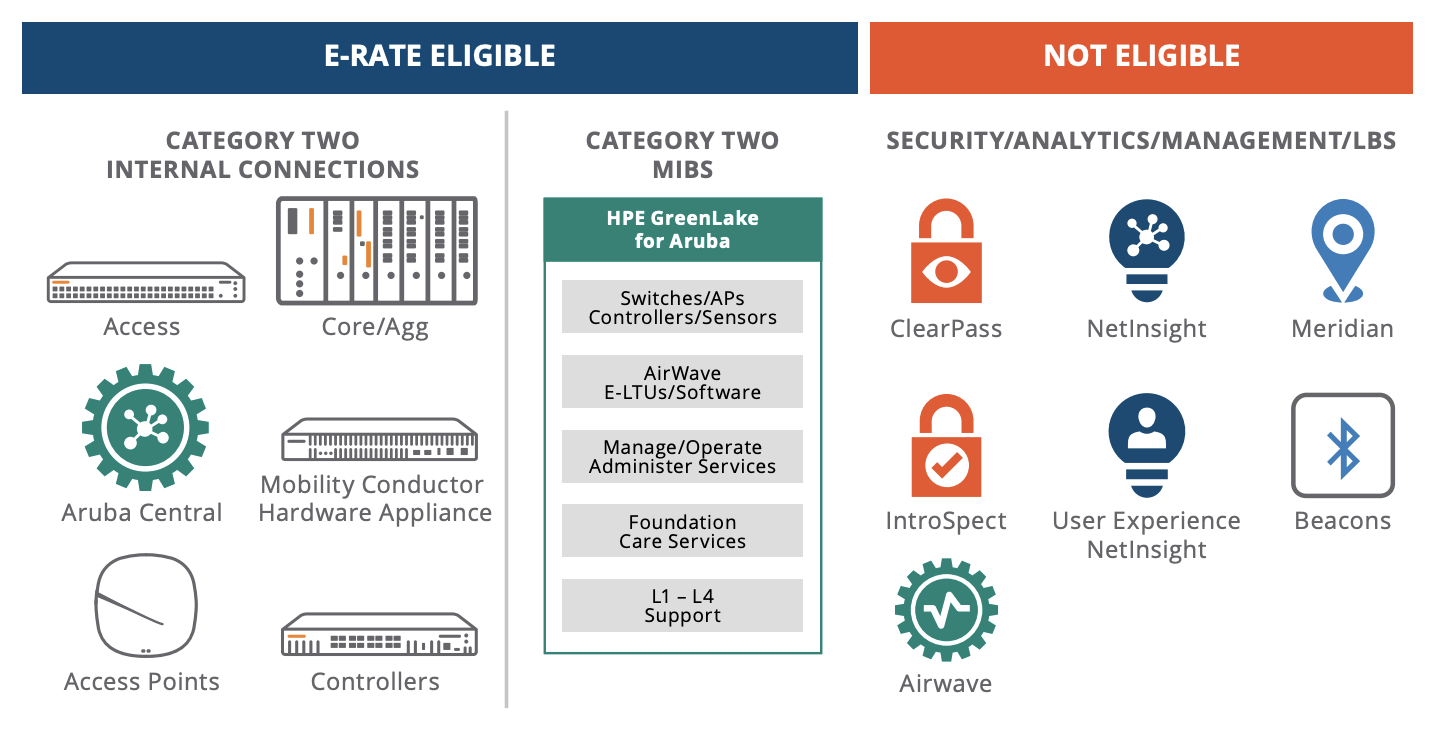 E-Rate Eligible Hardware Lookup Tool
Why Choose Laketec
 Core value driven, local company in Northeast Ohio

 One of the most trusted Aruba Platinum Partners in Ohio

 25 hands-on, local engineers carrying highest level certifications in networking, wireless, server/storage, firewall security and voice
Click here to view E-rate projects we've recently completed and continue to support
Laketec Education Projects
Have more E-rate Questions? Reach Out Today!
        Mike Trappe – E-Rate Specialist.                                                                                       Tim Clark / Matt Burns – E-Rate Inside Team
        mtrappe@laketec.com                                                                                                                                      insideteam@laketec.com
        440-575-6024                                                                                                                                                                     440-575-6018