Match agent skill set with customer need in record time
Workforce Optimization (WFO) leverages the core technology of the Contact Center platform to provide analytics to decision makers in real time.  A properly formed WFO strategy will also aggregate data to identify trends that directly affect customer service as well as internal resource management efficiencies, or inefficiencies.
This solution is ideal for Mid-Market to Enterprise Contact Centers who are committed to delivering a high level of customer service while driving out unnecessary costs and overhead.  If you're ready to maximize your profit, customer satisfaction, and employee efficiency, it's time to consider a Workforce Optimization engagement.
Key Benefits:
Improve Contact Center Efficiency
Improved Customer Experience
Compliance
Immediate/strategic decision making insights
Laketec has had the opportunity to work with a multitude of contact centers and every one has their own metrics and criteria for success.  The flexibility and scalability of our custom solutions allow us to ensure an effective deployment that meets your unique needs.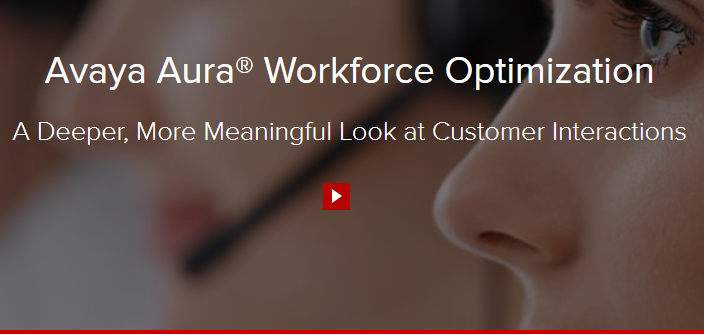 Avaya Aura Workforce Optimization
With Avaya Aura Workforce Optimization you unite all relevant data from your contact center, back-office, and the wider enterprise under one, integrated platform. This enables you to correlate, share, and use information to make informed decisions faster.

With Avaya Aura Experience Portal, our contact center is in a much better position to develop new time-saving applications so that our agents can focus on our customers. And with Avaya Aura Workforce Optimization, we have great tools to effectively manage our workforce. This keeps our costs in line while still delivering excellent service.
John M.
nTelos
Our Partners
We don't do it all on our own. See our network of valued partners.