Unified Communications
Voicemail, Email, and Messaging in a single pane of glass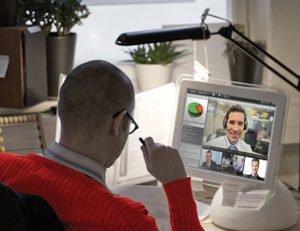 Phone systems have evolved to become a fully integrated application of the IP network. A truly converged telephony system offers unparalleled opportunities to increase employee productivity and flexibility.
These opportunities also bring challenges and the partner you select for your deployment and ongoing support is critical to the success of the project. At Laketec, we differentiate by being diligent on the discovery and design phases to ensure that we deploy a product that exceeds your expectations and has a long term strategy to fully leverage your investment.
While there are thousands of available features that can be tailored to suit your needs, our most common customer requests include:
Key Features
Voice
Instant Messaging
Voicemail to email
Conferencing
Presence
Video
Mobile Apps
Our team of Account Executives and Design Engineers take a collaborative approach to customizing your unified solution.  Our live demos are two way conversations with the goal of building a project plan that is tailored to your business.  Upon project completion, you can expect to hear from us quarterly with updates and optional software enhancements so your system can grow with you.
Phone Systems
Communications Systems Built to Suit
Phone systems have evolved to become a fully integrated application of the IP network. A truly converged telephony system offers unparalleled opportunities to increase employee productivity and flexibility.
These opportunities also bring challenges and the partner you select for your deployment and ongoing support is critical to the success of the project. At Laketec, we differentiate by being diligent on the discovery and design phases to ensure that we deploy a product that exceeds your expectations and has a long term strategy to fully leverage your investment.
While there are thousands of available features that can be tailored to suit your needs, our most common customer requests include:
Twinning (simultaneously ring cell and desk phone)
Mobility
Free Conferencing
Instant Messaging and Presence
Call Accounting & Reporting
Video Collaboration
Unified Messaging
Voicemail, Email, and Messaging in a single pane of glass

Unified Messaging is the integration of multiple communications platforms into a streamlined experience for employees and customers.  When applications like voice mail, email, instant messaging, presence, and video collaboration all work in sync, your employees are more efficient, and your customers have an improved experience.
The Laketec team has been designing, deploying, and maintaining communications systems in Northeast Ohio and across the country since 1989.  We are proud to serve a diverse cross section of industries which has given our team the experience necessary to tailor a solution that specifically addresses the needs of the business you're in and the customers you serve.  We differentiate ourselves by thoughtfully designing systems with best of breed technology and by supporting our deployments in an ongoing way as we build partnerships with our customers.
Key Points of Integration
Voice
Voicemail
Email
Instant Messaging
Presence
Video
SMS
Desktop Sharing
See also Unified Communications
Mobility
In the office or on the road.  Stay connected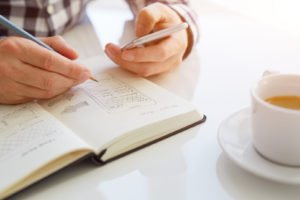 In the office or on the road, your customers and co-workers depend on you to have full access to your communication tools at all times.  Mobile apps for your cell, tablet, or laptop make staying connected easy, when properly deployed.  Pick up a work call on your cell, transfer the call to a teammate, join a video conference from a taxi while collaborating on a customer presentation.  These productivity boosting features are the result of properly designed and deployed communications platforms.
The ability to make your cell ring at the same time as your desk phone gives your team the opportunity to provide unparalleled customer service while also being more available to support each other.
Laketec offers custom demonstrations at our facility in North Olmsted, OH or on the web at your convenience.  Let us tailor a mobility solution that works for your team and customers.
Instant Messaging & Presence
Contextual collaboration

Instant messaging gives your team the ability to quickly and easily communicate via text whether they are on their PC, laptop, tablet, or on the road with their cell.  This can be a substantial productivity booster when brief communication is all that's required.  It also provides a corporate level of control over access and archiving.  Presence refers to an awareness of the current state of your co-workers availability based on their activity and calendar.
Need to transfer a call to  resource in another department and want to be sure your customer doesn't end up in voicemail?  Check the status of the individuals in the group and pass the call along to someone who you know is not on the phone or in a meeting.  Give your operators the ability to immediately set expectations with a customer as to the availability of the person they're trying to reach.
Being able to see availability at a glance, and then to quickly communicate can be a productivity game changer for your organization.
Collaboration
Teamwork, from anywhere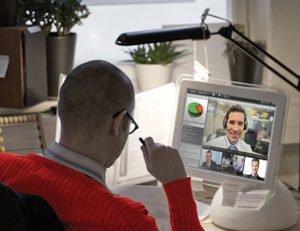 With the amount of technology you and your team use on a daily basis, easy to use collaboration has become more important than ever.  Your communication system is more than just making calls, sending emails, or sharing documents.  It needs to be a fully thought out, thoughtfully deployed, easy to use system that gives your team the ability communicate and share information at a moments notice.
All of your IT assets do not live within a single platform anymore.  You've invested in a best in class voice system, Office 365, cloud storage, salesforce, just to name a few.  Laketec is here to be your technology partner and to help you integrate these systems in a way that reduces the time between idea and execution.
Collaboration isn't just about internal communication with fellow employees.  Enabling your team, and contact centers, with the right tools can lead to unparalleled customer service that differentiates your company from the competition.
Key Components:
Video Conferencing
Connect and Collaborate, from Anywhere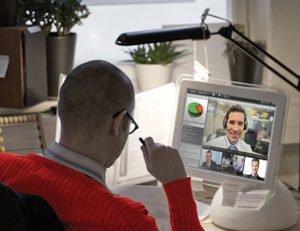 Video conferencing has evolved from being strictly confined one room with a very expensive system connecting to one other room with similar equipment.  Given the diversity of IT infrastructure hardware and software, it is more important than ever to be able to deliver face to face video over any network, on any device, including mobile devices and desktops.
Already have a video solution in place?  Is there a camera in your conference room that never gets used?  Let's review what you have in place and integrate your current investment into a platform that works.
New to video conferencing?  We'd love to show you how easy it can be to start leveraging video to help support your business objectives.
Video conferencing compliments the Laketec portfolio by tying together all of the other pieces of your network to deliver a uniquely human experience that helps people collaborate in real time with their co-workers or clients.
Key Benefits
Decrease Travel Time
Increased level of meeting engagement
Access a meeting from any device
Improved image to your customers and employees
Contact Center
Intelligently designed, multi-channel, contact centers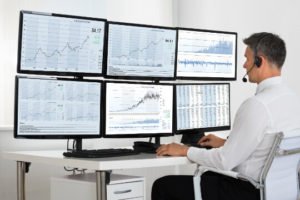 Laketec supports contact centers from 10 agents to 1,000+ agent enterprises.  They all share a common focus on improving the customer experience while managing costs. This is a growing challenge as customers expect more responsive service, more options for interaction, and more knowledgeable agents.
Today's evolving contact center requires a seamless, holistic approach to managing the customer experience. Organizations need motivated agents equipped with the right knowledge, skills, and tools to ensure the highest levels of customer service and quality control, delivered at a low cost.
Let Laketec's Contact Center Solutions practice help you address these challenges. By leveraging our extensive experience and a broad portfolio of cross vendor solutions we can help you better understand, design and deploy a strategic contact center road map.
Key Applications:
Call Recording
Tracking, Training, Compliance

The ability to record and archive calls is a critical tool for organizations focused on customer service or who are subject to compliance regulations.  Whether you have 5 agents or 1,000, Laketec is ready to design, install, and support a call recording solution that meets your requirements.
Record all calls or just a sampling.  Our platforms provide the flexibility and scalability to allow you meet any and all regulatory mandates or to meet your quality assurance targets.  Cradle to grave recording ensures that you don't miss a word even through hold times and transfers.
Take call recording a step further with screen recordings of an agent's simultaneous communication via social media, text, and web chat.
Key Benefits:
Customer Service Improvement
Quality Control
Compliance: PCI, HIPPA, Sarbanes and more
Archive
Training
Cradle to Grave
Simultaneous Screen Recording
If you're taking the time to record, be sure you're also measuring your call volume with Accounting and Reporting.
Microsoft Teams
The Hub for Teamwork in Microsoft 365
Microsoft Teams is a robust platform included in Office 365 that provides a rich set of collaboration features for users. This includes individual & group chat, voice and video calling, online meetings, and real time document collaboration in a simple to use application that is available across all devices.
Whether you utilize Teams for chat, video and meetings or as a fully functional phone system, all organizations can find value in this platform. Laketec can help your organization better understand the capabilities available in Teams and design and implement a solution that is right for you.
Discover a New Way to Work Together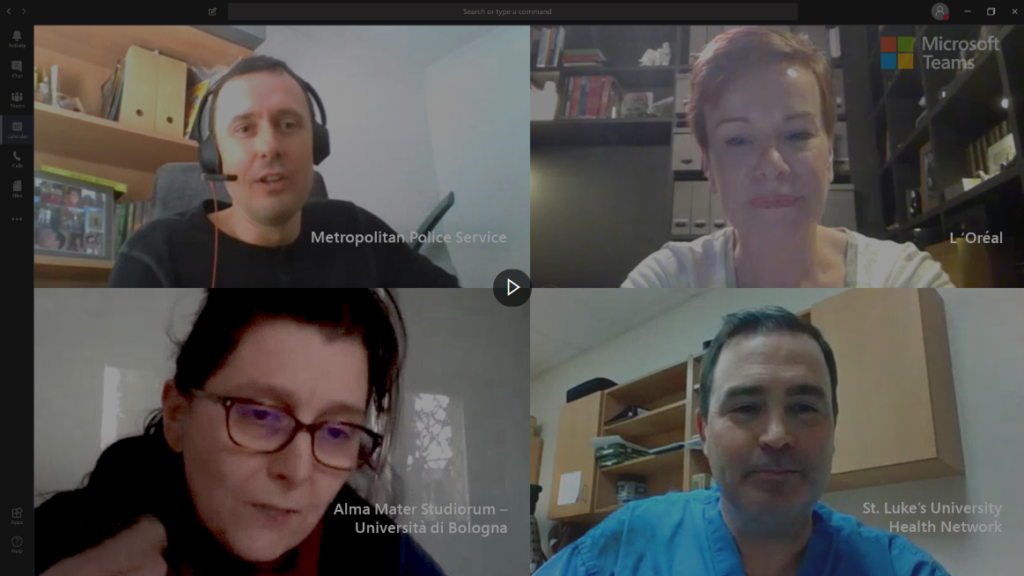 Teams Hybrid Voice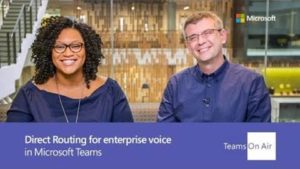 Direct Routing allows organizations maximum flexibility when utilizing Microsoft Teams for PSTN voice calling. Direct routing allows organizations to integrate Teams with their existing Phone System and carrier services (PRI/SIP Trunk/etc.), allowing users to make and receive calls using the teams application and/or Teams Desk Phones. This is useful when organizations have existing carrier contracts, recent investments in their phone system, or simply cannot utilize Teams for all users due to the architecture or features and functionality that are required by the organization.
Direct Routing can also allow organizations to utilize on-premise carrier services without integrating into a separate phone system. This can reduce monthly costs by eliminating per-user PSTN fees, making the solution more cost effective. Lastly, direct routing will help to facilitate analog devices such as fax machines and analog phones.
Teams Room Systems & Collaboration Devices
Enhance your Teams collaboration experience by utilizing devices that are purpose built for Microsoft Teams. Teams Room Systems provide the simplest collaboration experience in conference rooms and shared spaces. Just invite the conference room when creating the Teams meeting and then simply click "join" using the tabletop touchscreen display when you are ready to start the meeting. This provides a seamless conferencing platform and experience for all users, whether they are in a conference room, at a desk or on a mobile device.
When purchasing a room based conferencing system it's important that system is interoperable with systems at other organizations. When using Teams Room Systems, you can seamlessly join Teams and Skype for Business meetings setup by other organizations. Later in 2020, Teams Room System will also be able to join Webex and Zoom meetings, providing a simple, robust experience on all major conferencing platforms! Laketec can help you determine which systems are right you and provide turnkey installation services and training.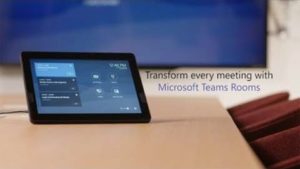 Transform every meeting with Microsoft Teams Rooms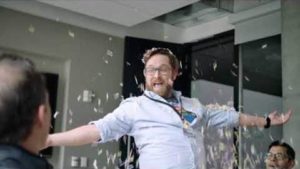 Logitech Tap: One-Touch-Join for Microsoft Teams Rooms – Proof in 30 Seconds
Teams Phone System
Microsoft Teams can be utilized as a hosted phone system platform for businesses. This can be very attractive to any organization, but especially those who are currently using Office 365 & Microsoft Teams. By enabling the Phone System capabilities, Teams can handle all auto-attendants, voicemail, and other call handling features. PSTN carrier services can be purchased directly through Office 365 or you can utilize Direct Routing with your existing carrier services.
While most users are familiar with the Teams desktop and mobile applications, Teams also has a wide array of phones from a number of manufacturers ranging from basic devices to advanced touchscreen devices. Laketec can help you understand if Teams Phone System is right for your organization.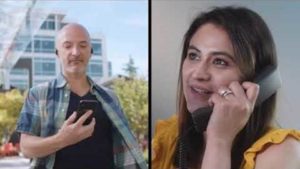 Transform Every Conversation with Microsoft Teams Phones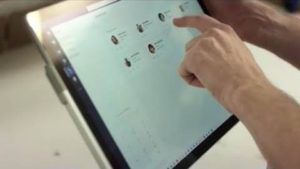 Introducing Microsoft 365 Business Voice
Multi-Channel Engagement
Voice, Email, Chat, Text, Facebook, Twitter….
The traditional call center has now evolved into a multi-channel contact center that gives your customer the ability to communicate with you on their terms.  A "channel," is simply defined as a specific form of communication like a phone call, Email, text, or social media post.  Properly designed Contact Centers allow you to provide the same high level of service, regardless of your customers chosen method of communication.
82% of consumers say they prefer that organizations always offer multiple channels to communicate and serve their needs.
Key Benefits:
A single interface for multiple forms of customer communication
Improve customer service and response times
Reduced expenses by using lower cost channels
Accurately identify customer behavior and trends
Increase agent productivity by providing them access to multiple channels
Leverage skills based routing across multiple channels
Extract more meaningful reports on customer activities to make smarter decisions
Software support for future upgrades and channel integration
Accounting & Reporting
Monitor, Report, Manage
Call accounting and Reporting systems capture Call Detail Records (CDR) from phone systems to report on telecom usage, cost, and agent activity.  The ability to track and monitor key performance indicators is critical to the success of any contact center.  As multi-channel contact demands continue to rise, the need for strong historical and real time reporting capabilities is more important than ever.
Common Contact Center KPI's
Hold times
Abandon rates
Delay's in queue
Speed of answer
Agent availability
Web chat engagement
Skill based utilization
First call resolution
Cost per call
Armed with historical and real-time information, your Contact Center Managers will have the opportunity to make short/long term staffing decisions as well as minute by minute management adjustments.  An effective reporting strategy will identify performance gaps, improve service levels, and provide a mechanism for quality and cost control.
IVR
Listen, interpret, respond
Interactive Voice Response (IVR) gives a caller the ability to self-serve by navigating through a menu using voice commands or touch tones.  This application creates substantial efficiencies for the contact center by reducing the amount of time agents are required to spend on the phone.  It can also increase customer satisfaction by handling the customer request immediately, with no time spent on hold.
Common Uses of IVR
Account balance inquiries
Store hours
Store locations
Transaction history
Account activation
Contact Center Benefits
Improved customer service
Higher call volume with fewer agents
After hours service
Caller prioritization
Integrate with internal applications
Obtain more customer feedback via post call surveys
Laketec takes a consultative approach to the design and deployment of the IVR solution and menus.  With our experience across multiple industries combined with your business objectives, we collaboratively develop a system that will improve your customer service levels while driving increased profitability.
Speech Analytics
Monitor, Alert, React
Speech analytics is a technology that actively listens to calls and analyzes them based on the design of the solution to allow for a quick response or long term aggregation.  Are there certain words you'd like to know about immediately if they are spoken in your call center?  If your system could flag buying signals and identify opportunities, could you generate more business?
If you're managing a complex call center and would benefit from an automated process that helps to categorize your calls based on your own customer parameters, we can help.
Key Benefits:
Keyword identification (for better or worse)
Skills based opportunity routing
Monitor and coach agents for quality assurance
Opportunity Identification
At Laketec we understand that every contact center has its own unique set of challenges and measurements for success.  We embrace the opportunity to collaborate with our customers to develop a solution that is custom built to meet needs and exceed expectations.
Workforce Optimization
Match agent skill set with customer need in record time
Workforce Optimization (WFO) leverages the core technology of the Contact Center platform to provide analytics to decision makers in real time.  A properly formed WFO strategy will also aggregate data to identify trends that directly affect customer service as well as internal resource management efficiencies, or inefficiencies.
This solution is ideal for Mid-Market to Enterprise Contact Centers who are committed to delivering a high level of customer service while driving out unnecessary costs and overhead.  If you're ready to maximize your profit, customer satisfaction, and employee efficiency, it's time to consider a Workforce Optimization engagement.
Key Benefits:
Improve Contact Center Efficiency
Improved Customer Experience
Compliance
Immediate/strategic decision making insights
Laketec has had the opportunity to work with a multitude of contact centers and every one has their own metrics and criteria for success.  The flexibility and scalability of our custom solutions allow us to ensure an effective deployment that meets your unique needs.
34
Years In
Business
25
Local
Engineers
62
2016 Completed
Projects
Our Partners
We don't do it all on our own. See our network of valued partners.