LAN & WAN
Overview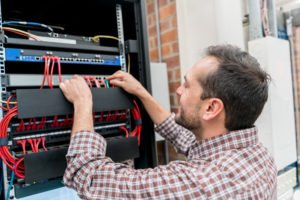 Your local and wide area networks are a key component of your infrastructure.  The experience of your end users is heavily reliant on proper network configuration.  There are also a myriad of security considerations when deploying your edge network.  Finally, the amount of time it takes to manage that network on a daily basis must fall within time, budget, and expertise constraints.
Networking is Laketec's fastest growing business unit and that is the result of several key factors:
Design:
Intelligent design is the bedrock of any successful deployment and it is an absolute core competency at Laketec.  Our highly certified Engineering team takes a holistic view of your network from the core out to understand your objectives with the engagement before we make a single recommendation.
Implementation:
LAN/WAN engagements involve a dedicated Project Manager who oversees every step of the process once a project is handed off.  You will also work directly with our Engineering team to ensure a smooth install all the way through project close.
Support:
Laketec is not a transaction focused company.  We build long term partnerships with our customers with a variety of support options available to ensure that our solutions exceed your expectations.
Laketec has also selected best of breed Network Service Providers so that we can work hand in hand with trusted partners ensure smooth, multi-vendor, multi-site deployments.
Wireless
Full coverage, ample throughput, secure connectivity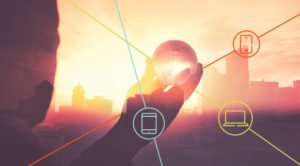 Wireless networks are no longer a luxury.  They are key component of nearly every business network and you need a partner with in depth knowledge of how to properly design, deploy, and maintain a secure wireless network.  Laketec holds the highest certifications available in this space.  We have done projects as small as a single access point (AP) for a branch office, up to a 2,700 AP deployment at The University of Akron.
With the proliferation of personal and professional wifi enabled devices as well as the "Internet of Things" now making demands on your wifi network; dependability, speed, and security are crucial to a successful implementation.  Guest access is now an expectation which also creates an opportunity for you to interact with your customers and guests in unique ways depending on how those devices are on-boarded to the network.
Key Services
Predictive Designs
Heat Maps
Identity Management
Device Management
Guest Access (wired/wireless)
Posture Assessment
Security
Detect, identify, defend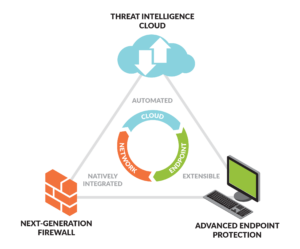 Network and endpoint security is a quickly growing concern for firms of all sizes and all industries; not just those with compliance requirements.  Corporate hacking is on the rise and the targets are not only large enterprises.  Today's threats are focused on small and medium sized business as a result of their historically poor security profile.  Regardless of the size of your organization, a data breech of any kind has the potential to put you out of business.
Network security is not just about buying a firewall and taking a "set it and forget it" approach.  Threats and vulnerabilities are evolving on a minute by minute basis and you need to be sure to invest in the right hardware to protect your data.  However, the right hardware configured improperly is just as bad as not having the solution in place at all.  You need a partner who understands how to design, deploy, and maintain a secure network.
Vulnerabilities don't just stop at the edge.  Endpoint security is also a crucial component of a holistic design.  Using best of breed products, Laketec will work with you to ensure you are achieving the level of security you're seeking.
Identity & Access Control
Identify, Assess, Manage
Do you know every device on your network?  Who controls them?  What their intentions are?  The ability to identify what's on your wired and wireless networks and be able to control what they can and cannot do is now an expectation of the IT department.  Laketec can help you design and deploy policy focused, role based, secure access to your network.
When an employee brings an iPad to work, they should be able to log into the corporate network, access their files, and do business just as they do on any other device (if that's your policy).  However, when a guest arrives, they should be presented with a different experience and limited access to your resources.
Do you gather any information from your guests before letting them on your network?  Would you like to know who in your organization "sponsored" them rather than just give out unrestricted guest access via the same password?  Are you providing guests and contractors the same experience whether they join your network on either a wired port or via wifi?
Laketec can help put a system in place that meets your security and usability requirements in a secure and manageable way.
Monitoring
Monitor, plan, anticipate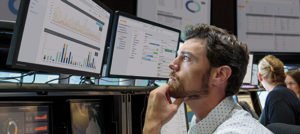 Network monitoring is the first step towards being proactive about your IT support.  You cannot manage what you do not measure.  Laketec utilizes best of breed monitoring packages to keep us, and you, up to the minute on the status of your network.
Any managed service provider will say they "monitor."  Monitoring without an action plan means you're still being reactive and not gaining the full benefits of the deployment.  What sets us apart is our proven on-boarding process we go through when we deploy monitoring solutions.  What devices are your most critical?  Who do we call if they go down at 3am?  Who do we call if that person doesn't answer?  Investing the necessary time on the front end of a monitoring engagement is what makes it a success.
While monitoring is in place, key performance indicators are constantly being aggregated, allowing us to deliver detailed reports on the health of your network.  These reports, when interpreted properly, let you make intelligent decisions on the road map of your infrastructure.
Cabling
Accurately designed, artfully deployed
Cabling is a necessary component of many technology projects.  Reliable cable plant is the first layer to ensuring the success of the endpoints it's connecting.  Laketec has been installing cable since 1989.  We differentiate our work by ensuring that the end result is something our customers are proud to show off.  Whether our cabling is inspected in the middle of a data center, or hidden in a ceiling, rest assured that it's been installed professionally from end to end.
Laketec is fully certified to install both Hubbell and Leviton products and we are able to provide full documentation, testing, and warranty certification.
If you have one cable drop for a new phone, or are opening a plant with thousands of runs, Laketec is equipped to ensure a clean, professional implementation.
Contact us today for a site survey and free quote.
34
Years In
Business
25
Local
Engineers
62
2016 Completed
Projects
Our Partners
We don't do it all on our own. See our network of valued partners.