VMware – Virtualization Essentials
Introduction: What is Virtualization?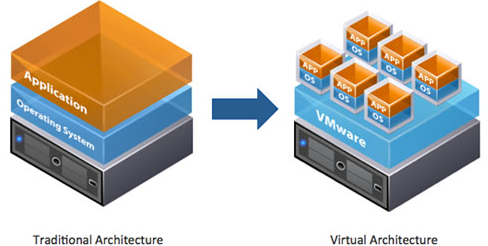 Like most organizations, you are probably facing new IT challenges as your business evolves and grows. In a dynamic environment, you need to improve agility to keep pace with fast-changing business needs. Your employees, customers, and business partners are demanding more responsive service and more sophisticated applications. As you try to keep pace with new requirements and growing demands, your IT infrastructure is becoming larger and more complex—putting more pressure on your IT organization.
Virtualization helps address your most pressing technology challenge: the infrastructure sprawl that's forcing IT departments to channel 70 percent of their budget into maintenance—and sapping resources for business-building innovation. The difficulty stems from the architecture of today's X86 computers: they're designed to run just one operating system and application at a time. That means that even small data centers have to deploy many servers—each operating at just 12 percent of capacity.2 That's highly inefficient by any standard. Virtualization software solves the problem by enabling multiple operating systems and applications to run on one physical server or "host."
Download "Virtualization Essentials.pdf"

gated-vmw-ebook-virtualization-essentials.pdf – Downloaded 709 times – 289.09 KB