Never Lose Access to Your Email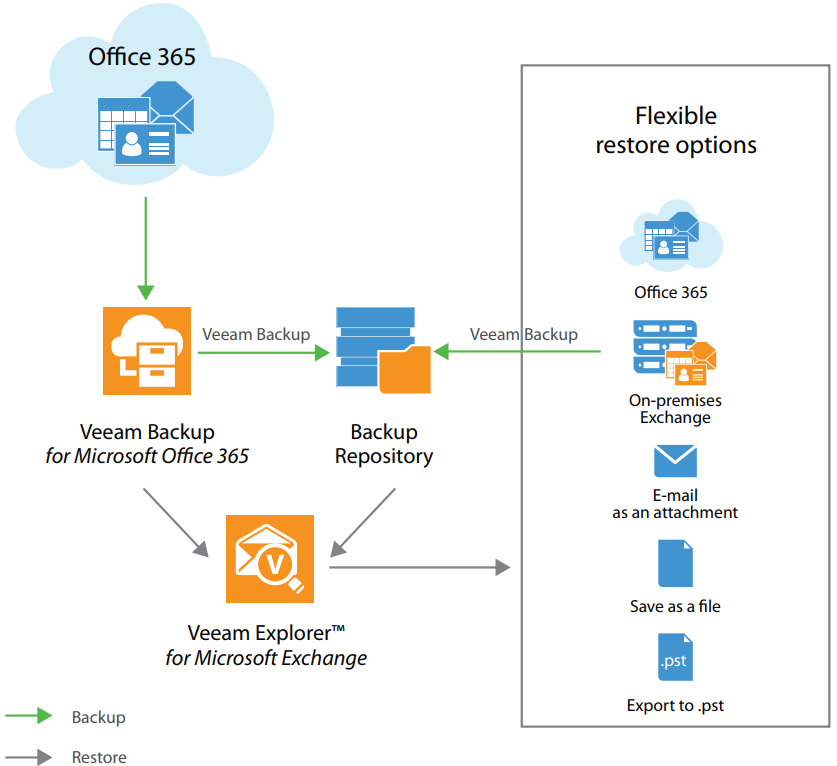 Whether you have completely migrated to Office 365, or have a hybrid exchange and Office 365 deployment, your business objectives remain the same. You must remain in control of your data, and you need Office 365 backup and recovery at your fingertips.
Veeam® Backup for Microsoft Office 365 enables organizations to mitigate the risk of losing access to Office 365 email data and ensure Availability for users.
It is a robust solution for backup and recovery of cloud-based Office 365 mailbox items. With Veeam Backup for Microsoft Office 365, you can securely backup Office 365 email data, quickly recover individual mailbox items and efficiently perform eDiscovery of email archives.
Download "Veeam Backup for Microsoft Office 365.pdf"

Veeam-Backup-for-Microsoft-Office-365.pdf – Downloaded 743 times – 243.11 KB