Monitor and troubleshoot Wi-Fi from your desk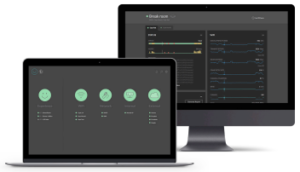 With today's reliance on Wi-Fi for SaaS Enterprise and IoT applications, IT departments are facing new challenges to deliver the best user and client experience possible. To provide a consistent level of performance, Aruba's user-centric service assurance solution enables IT to proactively simulate real-world user and client experiences. It continuously tests network and connectivity performance in critical, high-value locations like office spaces, meeting areas and similar types of public venues.
Customizable test scripts and easy to deploy sensors help to ensure any wireless and wired agnostic network can handle the influx of mobile and IoT devices – while delivering the app responsiveness needed for worry free access. In addition, this allows IT to get in front of service issues before they occur.
Download "Aruba User Centric Service Assurance.pdf"

Aruba-User-Centric-Service-Assurance.pdf – Downloaded 624 times – 228.28 KB