The Cloud-Integrated All-in-One Backup Solution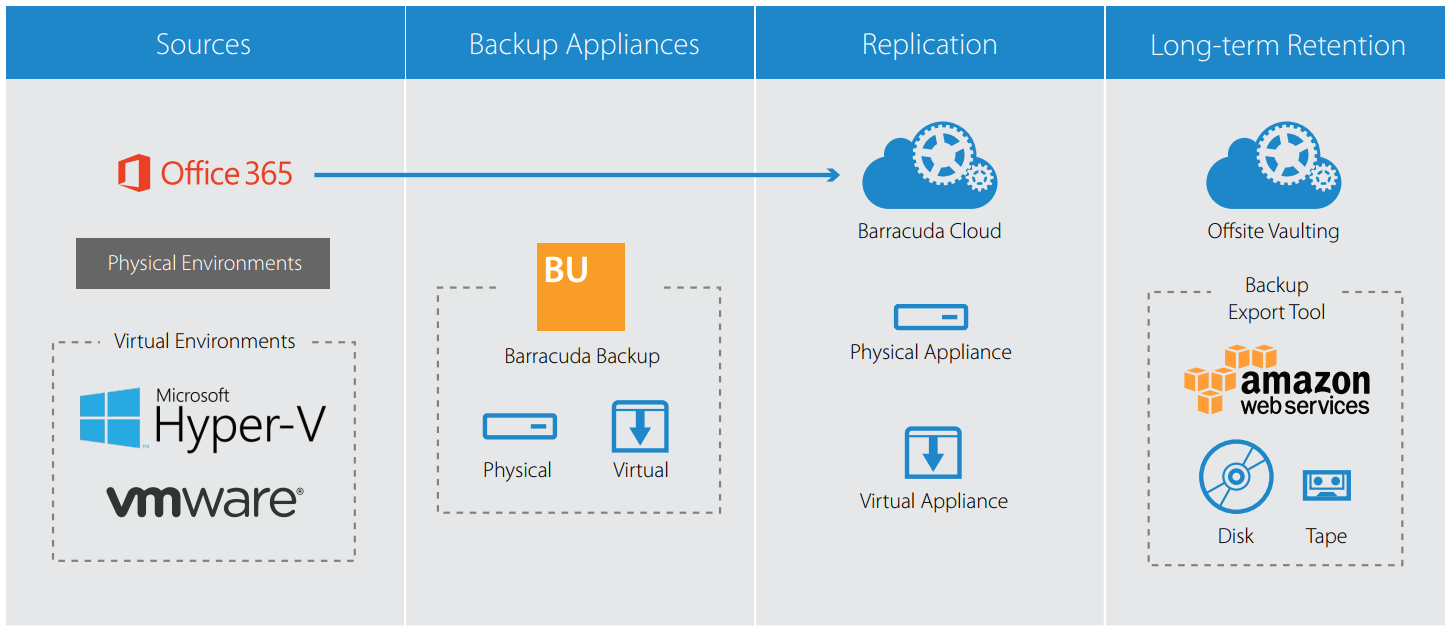 Protecting your data in today's complex infrastructures—combining on-premises, virtual, cloud-hosted, and SaaS environments—presents challenges that competing backup solutions can't adequately meet. At best, you'll spend a lot more time and money managing and maintaining multiple solutions. At worst, gaps in coverage leave your data vulnerable.
Barracuda Backup is designed from the ground up for the cloud-integrated systems you depend on today. It gives you the flexibility to easily back up data wherever it resides—on premises or in the cloud—and to replicate the data to our secure cloud or to a private location of your choice. Simple to configure and manage, and totally automated, Barracuda Backup is truly a "set it and forget it" solution for total peace of mind.
Download "Barracuda Backup Data Sheet.pdf"

Barracuda-Backup-Data-Sheet.pdf – Downloaded 726 times – 236.86 KB