A Simple, Scalable Solutions. Future Ready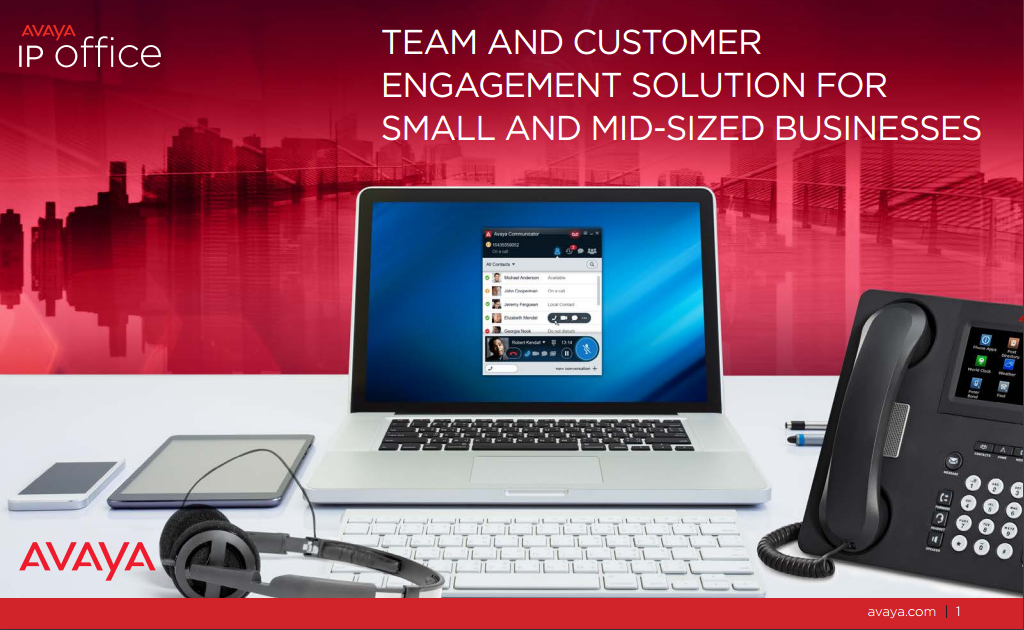 Engage with your employees and customers like never before. Respond immediately. Share information, anytime, anywhere, via any device. You'll have the power of a unified communications system that lets you engage everyone—your people, your customers, your partners. A system that's incredibly sophisticated, yet remarkably simple to use. Go ahead and grow—IP Office is fully capable of handling up to 3,000 users in a single site or or across up to 150 locations.
With Avaya, you have a complete, across-the-board solution that brings it all together. From telephony and video to mobility and call center applications, to networking, security, and ongoing services, Avaya IP Office will help give your business a competitive edge. Let you do more, with less. Drive profitable growth, without driving up costs. Perform better now and in the future.
Download "Avaya IP Office Midmarket eBook.pdf"

IP-Office-Midmarket-eBook-SB4318.pdf – Downloaded 881 times – 1.83 MB