High Performance 802.11ax Enterprise Access Points for Campus Deployments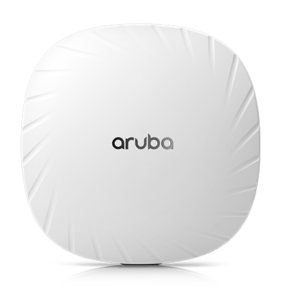 The Aruba 510 series access points with 802.11ax (Wi-Fi 6), combined with Aruba intelligent software innovations, are designed to deliver high performance connectivity for mobile and IoT devices in any environment.
The 510 series is designed to simultaneously serve multiple clients and traffic types in dense environments, and boosts overall network performance by up to 4X versus 802.11ac APs.
In addition to the benefits that 802.11ax delivers, the 510 series provide differentiated capabilities which include AI-powered Wi-Fi performance assurance, always-on connectivity, and WPA3 certified security. Green AP mode offers AI-powered energy savings of up to 70%.
Download "Aruba 510 Series Data Sheet.pdf"

Aruba-510-Series-Data-Sheet.pdf – Downloaded 595 times – 660.88 KB