Overview
Aruba ClearPass Device Insight provides a full-spectrum of visibility across the network by intelligently discovering and profiling all connected devices. This includes detailed device attributes such as device type, vendor, hardware version, and behavior including applications and resources accessed. This allows organizations to create more granular access policies, reduce security risks and meet key compliance requirements.

As a part of Aruba's ClearPass family of industry-leading access control solutions, ClearPass Device Insight provides the visibility needed to make better informed network access control decisions. Integration with ClearPass Policy Manager delivers comprehensive policy control and real time enforcement. This makes the visibility provided by
ClearPass Device Insight actionable and increases the overall level of security and compliance for all devices connected to the network.

KEY FEATURES

• Provides full spectrum visibility of network connected devices to eliminate blind spots

• Behavioral analysis goes beyond traditional hardware-based profiling for precise identification

• Provides risk scoring by analyzing device vulnerability and security posture attributes

• Utilizes advanced machine-learning to identify unknown devices and speed time-to-identification

• Seamlessly integrates with ClearPass Policy Manager for real-time enforcement and accelerated response

• Cloud-based solution simplifies deployment and management for faster time-to-value and cost savings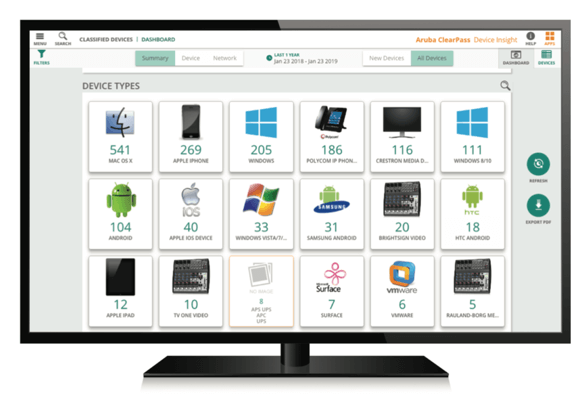 ClearPass Device Insight - Demo
Aruba ClearPass provides AI-powered visibility and industry leading policy enforcement to manage and control access for mobile and IoT – on any vendors wired and wireless networks.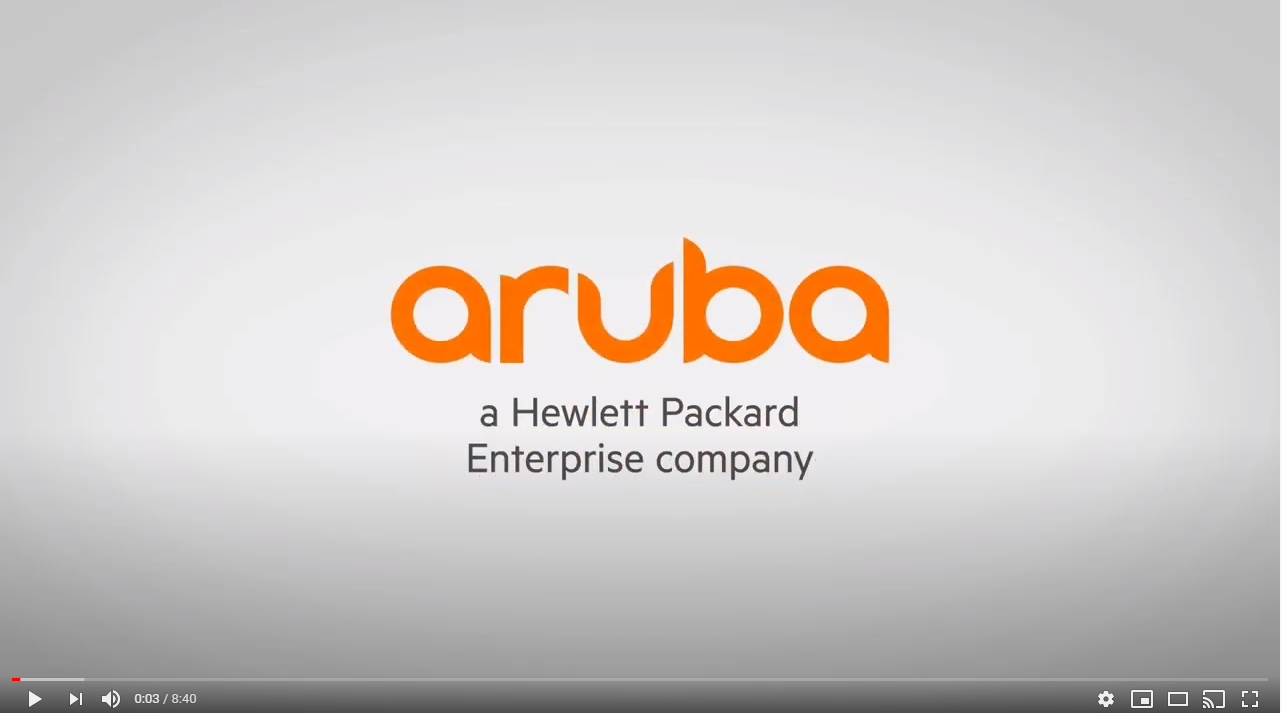 ClearPass Device Insight: Full-Spectrum Visibility for Today's IoT-Driven Networks
ClearPass Device Insight builds on Aruba's leadership in network visibility and access control through a new approach – using machine learning and a unique set of both active (NMAP, WMI, SNMP, SSH) and passive discovery methods (SPAN, DHCP, NetFlow/S-flow/IPFIX) – in order to identify and profile a wider range of device types.