Prevent Known Threats Across All Traffic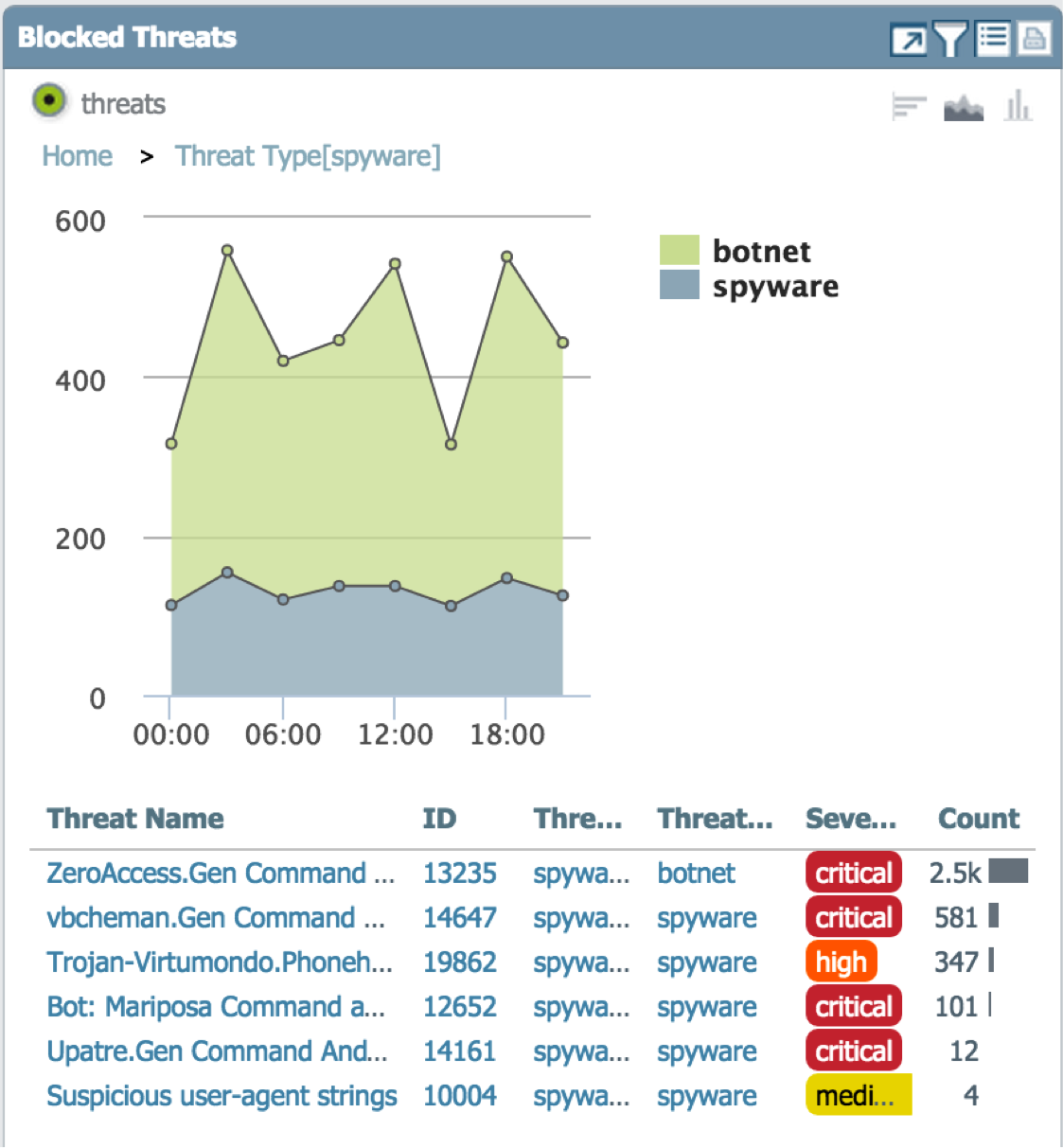 Today's attackers are well-funded and well-equipped. They use evasive tactics to succeed in gaining a foothold in the network, launching both high-volume and sophisticated attacks while remaining invisible to an organization's traditional defenses – from packet obfuscation, polymorphic malware and encryption to multi-phased payloads and fast-flux DNS.
Threat Prevention protects your network against these threats by providing multiple layers of prevention, confronting threats at each phase of the attack. In addition to traditional intrusion-prevention capabilities, we provide the unique ability to detect and block threats on any and all ports, instead of invoking signatures based on a limited set of predefined ports.
Download "Palo Alto Threat Prevention Data Sheet.pdf"

threat-prevention-ds.pdf – Downloaded 794 times – 582.38 KB