Next-Generation Firewall for Enterprise Branch Offices and Midsized Businesses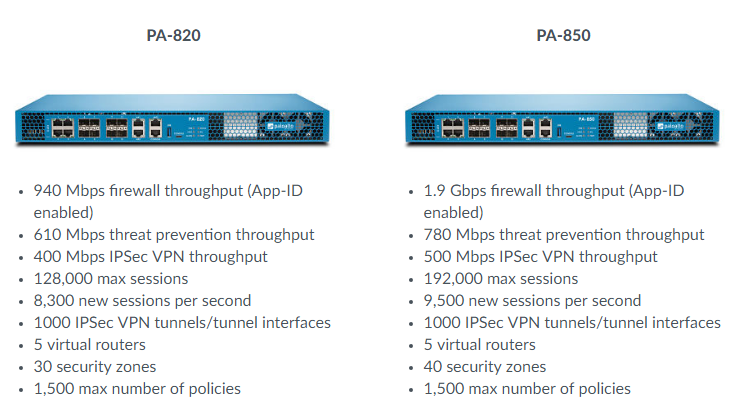 The PA-800 Series next-generation firewalls prevent cyber threats and safely enable applications. The series includes PA-820 and PA-850, which are based on the same architectural foundation as all of our next-generation firewalls.
The PA-800 Series of appliances provide advanced visibility and control of applications, users, and content at throughput speeds of up to 1.9 Gbps and with I/O options of up to four 10 Gigabit SFP+ ports. Redundant power supplies provide hardware resiliency, and the USB port allows rapid deployment of large numbers of firewalls with consistent configuration.
Download "Palo Alto PA-800 Data Sheet.pdf"

pa-800.pdf – Downloaded 1501 times – 645.96 KB