Consistent Architecture, High-Performance Versatility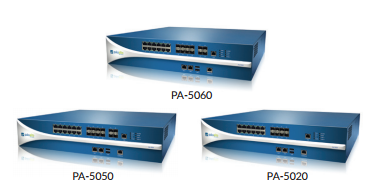 The PA-5000 Series next-generation firewalls prevent threats, and safely enable applications, across a versatile set of high-performance use cases (e.g., Internet Gateway, DC, and SP environments). The series includes the PA-5060, PA-5050, and PA-5020, which are based on the same architectural foundation as all of our next-generation firewalls.
The PA-5000 Series enables you to secure your organization through advanced visibility and control of applications, users, and content at throughput speeds of up to 20 Gbps. Dedicated processing resources assigned to networking, security, signature matching, and management functions ensure predictable performance.
Download "Palo Alto PA-5000 Series Data Sheet.pdf"

pa-5000-series-ds.pdf – Downloaded 858 times – 656.97 KB