Greater Visibility, Tighter Control, Less Effort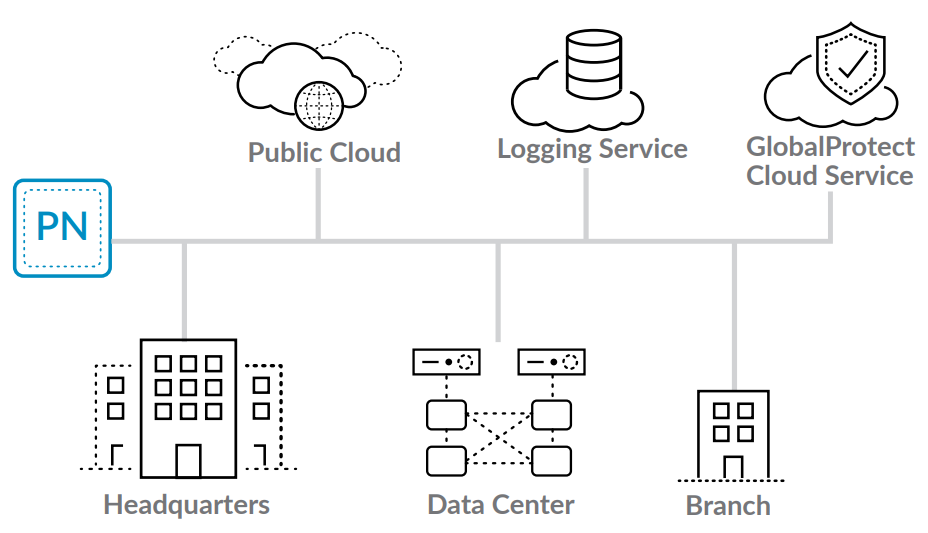 Simplified Powerful Policy:
Panorama network security management provides static rules in an ever-changing network and threat landscape. Manage your network security with a single security rule base for firewall, threat prevention, URL filtering, application awareness, user identification, sandboxing, file blocking and data filtering. This crucial simplification, along with dynamic security updates, reduces workload on administrators while improving your overall security posture.
Enterprise Class Management:
Panorama keeps the enterprise user in mind. Control your internet and data center edge, and your private and public cloud deployments, all from one single console. Panorama can be deployed via virtual appliances, our purpose-built appliances or a combination of the two. Use appliances as Panorama management units or as log collectors in hierarchical deployment options. As your network grows, you just need to add the log collectors – we take care of the rest.
Unmatched Automated Visibility and Awareness:
Automated threat correlation, with a predefined set of correlation objects, cuts through the clutter of monstrous amounts of data. It identifies compromised hosts and surfaces correlated malicious behavior that would otherwise be buried in the noise of too much information. This reduces the dwell time of critical threats in your network. A clean and fully customizable Application Command Center provides comprehensive insight into current and historical network and threat data.
Download "Palo Alto Panorama Datasheet.pdf"

Palo-Alto-Panorama-Datasheet.pdf – Downloaded 693 times – 888.74 KB