Network security designed specifically for mobility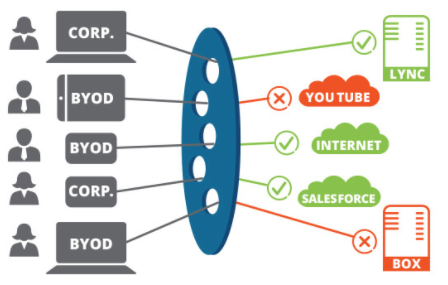 The Aruba Policy Enforcement Firewall (PEF) provides context-based controls to enforce application-layer security and prioritization.
With PEF, IT can enforce network access policies that specify who may access the network, with which mobile devices and which areas of the network they may access.
AppRF is a PEF feature that is designed to give network administrators insight into the applications that are running on their network, and who is using them. WebCC is an optional PEF subscription feature that includes URL filtering, IP reputation, and geolocation filtering.
Download "Aruba Policy Enforcement Firewall Data Sheet.pdf"

Aruba-Policy-Enforcement-Firewall-Data-Sheet.pdf – Downloaded 747 times – 298.46 KB