Next-gen master controller. Advanced WLAN performance with ArubaOS 8.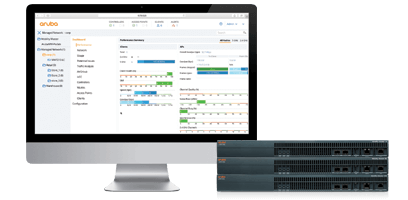 Next generation master controller, the Mobility Master runs on ArubaOS 8. Can either be deployed as a virtual machine (VM) or hardened appliance (HW). Manages both the Mobility Controllers and the Virtual Mobility Controller.
Offers a centralized dashboard to simplify and streamline configuration. Upgrade to the latest operating system with no down time with "Live Upgrades". Dynamically update individual service modules without requiring an entire system reboot.
The MultiZone feature in ArubaOS 8 allows IT organizations to have multiple and separate secure networks while using the same Access Point (AP).
Download "Aruba Mobility Master Data Sheet.pdf"

Aruba-Mobility-Master-Data-Sheet.pdf – Downloaded 1039 times – 700.67 KB