The Foundation of the Modern Digital Workplace.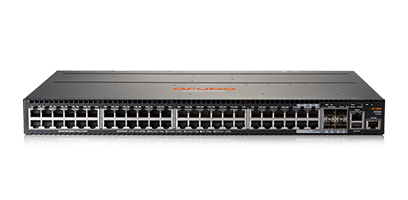 The surge in IoT devices and the increased speed of doing business on mobile are leading us to the question — is the network infrastructure ready? Legacy network infrastructures were designed before mobility and IoT became prevalent. Today's campus network needs to ensure that connectivity, security and smart network management complement each other so that all of these devices can securely connect. And although most users will connect via wireless, the increase in network density requirements and the need for IoT devices to connect via wired means that the wired infrastructure is just as critical.
Aruba's campus switching portfolio spans the access layer to the core and creates the foundation of the new digital workplace. Aruba's switches integrate seamlessly with the wireless network as well as with Aruba's industry-leading security and network management solutions.
Download "Aruba Campus Switching Solution.pdf"

Aruba-Campus-Switching-Solution.pdf – Downloaded 635 times – 305.33 KB