The Controllerless Wi-Fi Solution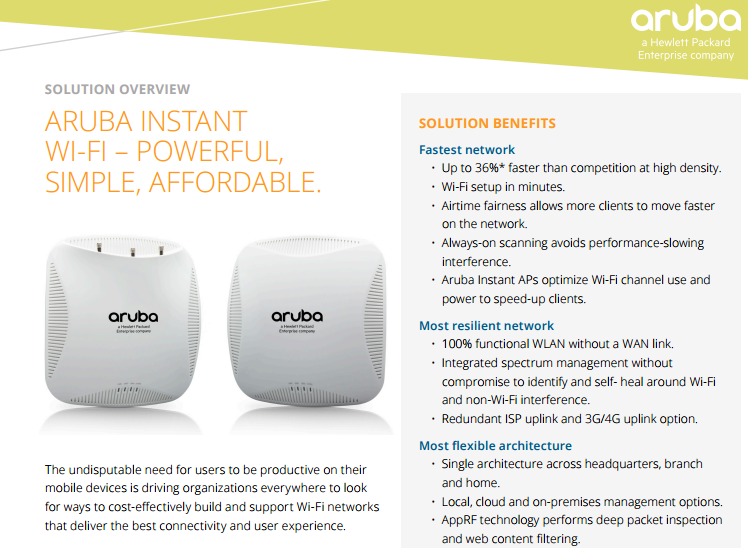 There's no easier way to get enterprise-grade Wi-Fi up and running. Aruba Instant delivers the only controllerless Wi-Fi solution that is easy to set-up, and loaded with security and smarts needed to accelerate your business without breaking your budget.
The undisputable need for users to be productive on their mobile devices is driving organizations everywhere to look for ways to cost-effectively build and support Wi-Fi networks that deliver the best connectivity and user experience. Controllerless Wi-Fi solutions are simple and affordable. They eliminate the need for additional controller hardware by distributing controller functionality such as authentication and configuration to the access points (AP).
Download "Aruba Instant Solutions Overview.pdf"

SO_ArubaInstantWiFi.pdf – Downloaded 772 times – 475.75 KB