Aruba Clearpass Exchange
Open Third Party Integration for Endpoint controls, Policy and Threat Prevention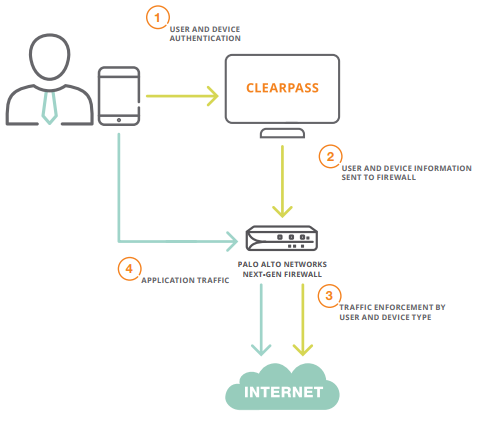 While billions of Wi-Fi enabled smartphones and tablets connect to enterprise networks, it's a major challenge to ensure security while also delivering an exceptional user experience without creating a provisioning nightmare.
That challenge is complicated by the fact that IT still relies on multiple, disparate systems like network access control (NAC), enterprise mobility management (EMM), policy management, firewalls, guest management, single sign-on solutions, helpdesk and trouble-ticketing systems.
IT needs a better way to secure the mobile enterprise.  More importantly, the security products and management systems that have been deployed must be able to exchange contextual data and work together to provide increased visibility from top to bottom.
Aruba ClearPass Exchange supports a wide range of third-party IT systems, giving you the benefit of a coordinated defense where all components operate as one fully-integrated system.
Download "Aruba Clearpass Exchange.pdf"

Aruba-Clearpass-Exchange.pdf – Downloaded 661 times – 834.92 KB