Weatherproof and temperature hardened, Aruba 560 series access points deliver cost-effective Wi-Fi 6 wireless connectivity in outdoor and environmentally challenging locations.

Purpose-built to survive in the harshest outdoor environments, 560 series can withstand exposure to extreme high and low temperatures, persistent moisture and precipitation, and are fully sealed to keep out airborne contaminants. All electrical interfaces include industrial strength surge protection.

Aruba Wi-Fi 6 access points provide high-performance connectivity for any organization experiencing growing numbers of IoT and mobility requirements. With maximum aggregate on air data rate of 1.49 Gbps (HE80/HE20), they deliver the speed and reliability needed for most environments.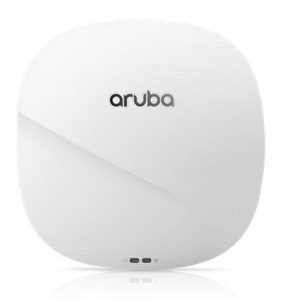 Download "Aruba 560 Series Access Point-1.pdf"

AP560Series-1.pdf – Downloaded 565 times – 311.71 KB