Executive Brief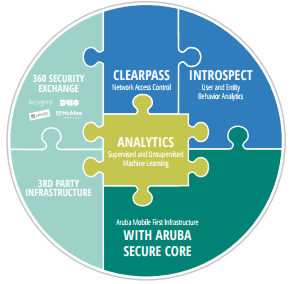 Not long ago, enterprise security teams could identify the perimeter they were protecting and work with IT operations to gain full control of the resources their employees could access and use,
from networks to systems to applications to data. Today, there's no shortage of technology disruptions – mobile, BYOD, virtualization, cloud, big data, and IoT have now taken hold of the enterprise and rendered a perimeter-based security approach insufficient.  The problem is compounded by an era of IT disaggregation and highly organized and targeted attacks. Ensuring the security of the organization is not only mission-critical, it's now become exponentially more difficult. Clearly a modern approach is required to deal with today's fast-changing threat landscape.
According to Gartner, User and Entity Behavior Analytics (UEBA) is an innovative category of security technology for identifying and mitigating advanced threats. "For at least the past two years,
Gartner has witnessed many new vendors with advanced analytics appear in several security market segments. One area that has spurred a lot of innovation is UEBA, which enables broad-scope
security analytics, much like security information and event management (SIEM) enables broad scope security monitoring.  UEBA provides analytics around user behavior, but also around
other entities such as endpoints, networks and applications.  The correlation of the analyses across various entities makes the analytics' results more accurate and threat detection more effective,
just as it does with SIEM.
Download "Aruba 360 Secure Fabric.pdf"

Aruba-360-Secure-Fabric.pdf – Downloaded 612 times – 400.19 KB