Bringing 802.11ac to the Masses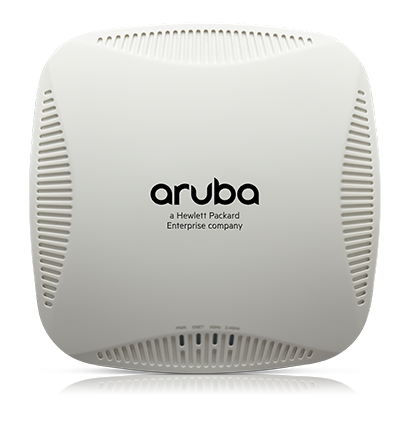 Multifunctional and affordable Aruba 200 series 802.11ac wireless APs maximize mobile device performance in medium-density enterprise Wi-Fi environments.
These compact and cost-effective dual-radio APs deliver wireless data rates of up to 867 Mbps to 5-GHz devices with 802.11ac technology leveraging two spatial MIMO streams while simultaneously supporting 2.4-GHz 802.11n clients with data rates of up to 300 Mbps.
The AP-205 and IAP-205 models feature four integrated omni-directional downtilt antennas, while the AP-204 and IAP-204 support external detachable dual-band antennas using two RP-SMA antenna connectors.
Download "Aruba AP200 Series Data Sheet.pdf"

DS_AP200Series.pdf – Downloaded 1034 times – 994.89 KB