Overview
Given the importance of capitalizing on the opportunities at the Edge, it's critical for businesses to ensure that they have the right network foundation. They need to prepare their IT infrastructure for the next big technology transition while ensuring they can quickly respond to the need for business continuity and resiliency in the face of unplanned events. That's where Aruba ESP (Edge Services Platform) comes in. It's the industry's first AI-powered platform designed to unify, automate, and secure the Edge. Aruba ESP combines
AIOps, Zero Trust Security, and a Unified Infrastructure, with financial and consumption flexibility to help IT:

• Identify and resolve issues quickly, preempting problems before they impact the business.

• Protect against advanced threats from a vanishing security perimeter.

• Monitor and manage thousands of wired, wireless and WAN devices across campus, branch, data center, or remote worker locations.

• Quickly deploy network services at scale to support changing business needs.

• Allow continued infrastructure investment in the face of uncertain financial challenges.

Aruba ESP offers services at the Edge that include onboarding, provisioning, orchestration, analytics, location, and management, which can all be accessed using Aruba Central—the cloud-native single-pane-of-glass for Aruba ESP. Central's SaaS consumption model enables rapid deployment and provides unified management, AIOps, and security for wired, wireless, and SD-WAN operations across campus, branch, data center, and remote locations. Through Central, network admins can use AI Insights to help quickly troubleshoot, identify, and resolve issues before users complain or the business suffers.

Aruba ESP focuses on three areas to build your network foundation while flexible consumption and financing models give the business choices.
Aruba ESP: Automated. Unified. Secure.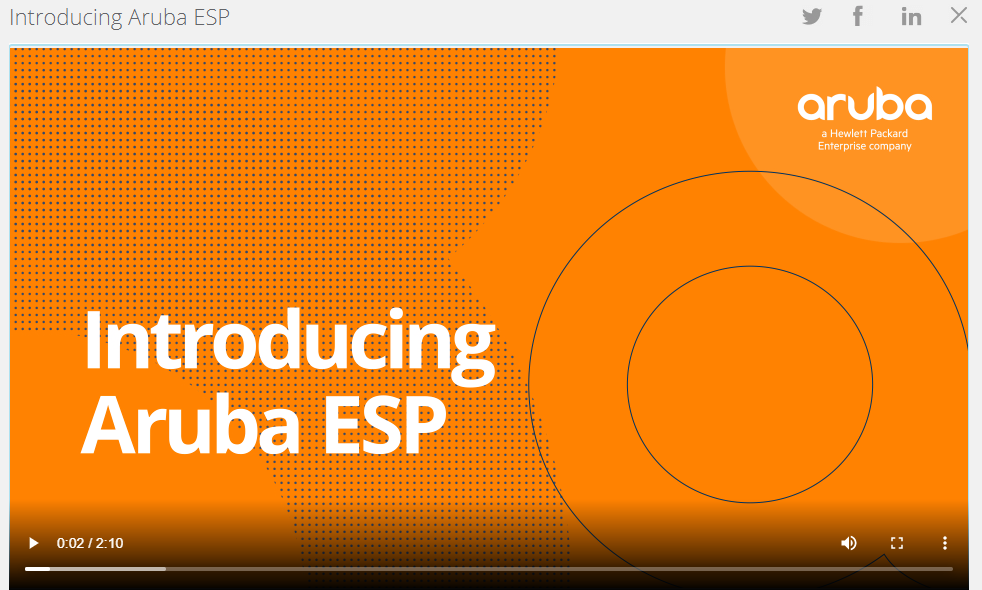 Introducing Aruba ESP
Aruba ESP is designed to automate, unify, and secure the Edge — spotting and fixing problems before they impact your business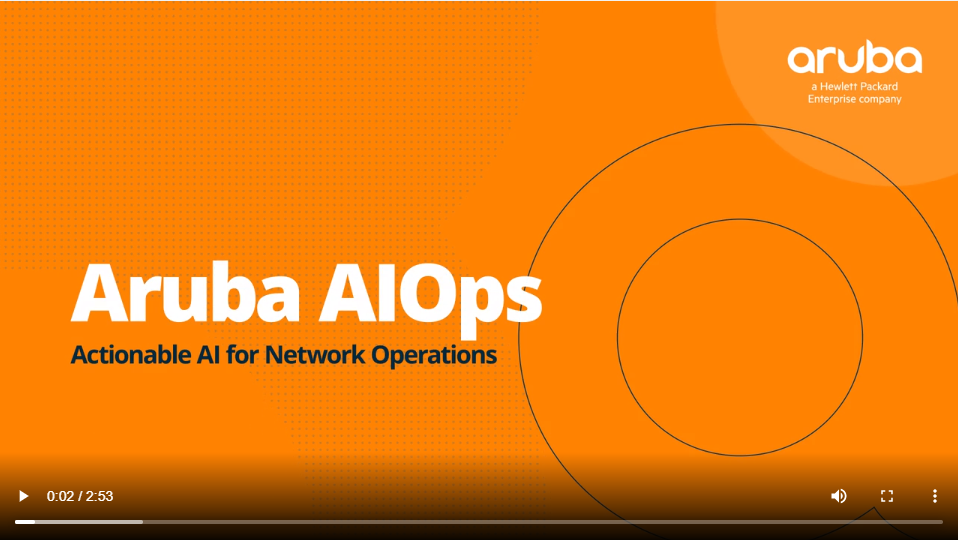 Aruba AIOps: Actionable AI for network operations
Aruba AIOps helps IT deliver the best possible user experience and business outcomes with 360° visibility that uniquely combines network and user-centric data with powerful machine learning.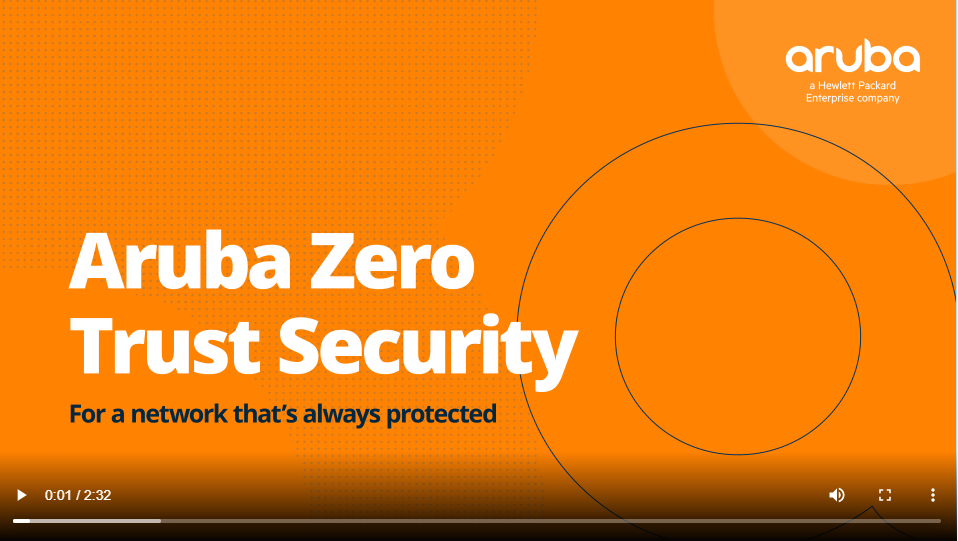 Aruba Zero Trust Security
Network security can be challenging in the age of mobility, IoT, and work from home environments. Aruba Zero Trust Security ensures that the same controls applied to campus or branch networks, also extend to the home or remote worker.