Assessments
Gather, interpret, consult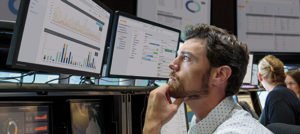 The ideal first step in our engagement process is a proper assessment of your current infrastructure.  We are typically brought in to perform a network assessment based on a particular pain point the customer is currently experiencing.  Often times, that pain point turns out to be a symptom and not the root of the problem.  Our holistic approach to network assessments sets us apart from our competition.  While we do focus on that current challenge as the focus of our overall network assessment, you can expect us to come back with a comprehensive report and a road map to help your organization prioritize remediation or upgrade paths.
While our typical assessment is an end to end Network Infrastructure analysis, we can also narrow our scope and limit our analysis to specific areas that may be the highest on your priority list.
Examples Include:
Discovery & Needs Analysis
Advanced Wireless Analysis
Server, Storage, & Virtualization
Unified Communications & Contact Center
Carrier Services
Security
Once we have completed an assessment, our team will review findings in detail and make recommendations on how to proceed.  A thorough network assessment is the first step to a strategic road map that gets your IT infrastructure aligned with your goals as a business.
Consulting
Assess, Design, Propose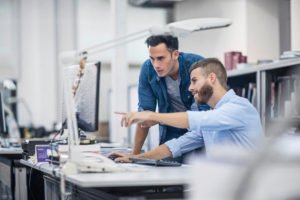 Solving business problems with technology is rarely as simple as upgrading one system or feature.  Networks are an ecosystem where a change in one area can have unintended consequences in others.  Whether you engage with us on a phone system upgrade, or a complex disaster recovery plan, our team is sure to take a 360 degree view of your infrastructure before making a recommendation.
At Laketec we have the unique opportunity to see many different environments in many different industries with a variety of challenges and goals.  Our exposure to a diversity of customers and technologies has given us the ability to take real world experience and apply it to the evolving challenges our customers face.
We are brought in to consult in a variety of areas including:
Network Assessments
Wifi
Phone Systems
Network Infrastructure
Managed Services
Cloud
Virtualization
Network Security
Contact Centers
Disaster Recovery
A single IT company cannot be everything to everyone.  At Laketec, we pride ourselves on honest discussions of our capabilities and knowing where to leverage our partners with other specialties.  An important differentiator of ours is the breadth of our portfolio and depth of knowledge in our Engineering team.
Contact us today to learn more about how Laketec can help chart the course for your technology roadmap.
Implementation
Execution is everything

The Laketec team is big enough to leverage standardization amongst our deployments but small enough to remain flexible as we tailor your technology project to meet your needs.  Technology engagements are not "one size fits all" so your partner needs to understand your business, your budgets, and your goals.  Laketec takes a boutique design and implementation approach that is grounded in our ability to match available technology with your evolving requirements.
Key Benefits
Project Management: Effective project management is the key to any successful deployment.  All new implementations involve a Laketec Project Manager who is responsible for overseeing the management of our resources to ensure the achievement of project related milestones.
Service Coordinators: Laketec's Service Coordinators are the friendly voices you will hear when it's time to schedule on site work for our field teams.  They are also your first point of contact when day to day service tickets arise.  Our Service Coordinators are the heartbeat of our organization and they pride themselves on detailed and timely updates.
Certifications: Every employee at Laketec has a certification path and an education goal.  Earned certifications are celebrated in our company meetings as they relate directly to our Core Value of the Relentless Pursuit of Knowledge.
Cross-trained Staff: Our implementation teams know they need to be able to support each other in the field.  They have taken the initiative to organize cross training sessions after hours, on their own time, to ensure continuity in our deployment models no matter who is doing the installation.
Remote Capabilities: Laketec has invested in enterprise class remote support tools that allow our team to perform 80% of our customer facing work remotely.  This capability has made us more responsive to our customers by substantially reducing travel time.  It also affords us the opportunity to support customers all over the country.
Nationwide Reach: Although most of our accounts are headquartered in Ohio, Laketec customers have over 1,000 branch locations all over the US who call in for support.  Many of these customers have been with us for over 25 years.  As a result, we have a unique advantage in that we've developed a database of reliable local partners across the country to assist with smart hands on site when needed.
Support
Custom Support Agreements, Tailored to Your Needs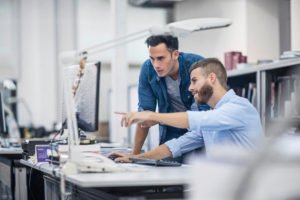 There is no shortage of technology vendors and customers have their choice of who they work with. We believe there are a number of things that set us apart, but above all, our ability to put customer service ahead of all else when providing support is a key component that has helped us build our reputation.
Strategic support is critical because to help you realize the long term benefits of our solutions, we can't just drop off a box and hope for the best.  Our goal is to assist you in the deployment, and long-term support of these solutions. We are not a transaction oriented company, but we're also not a one-size fits all kind of company. We're easy to do business with and we offer a boutique style of support that allows us to provide customized options to meet your needs.
Support engagements with Laketec come in a variety of shapes and sizes to ensure we are as aligned as possible with your objectives.  From break/fix, to a discounted block of hours, to fully managed services and networks; we are ready to tailor the right support agreement for you.
Managed Services
Professional IT support, with a personal touch
The break/Fix IT support is a broken model!  It's reactive, unpredictable, and the interests of the customer and vendor are not aligned.  Managed Services provides a subscription based model for proactive, strategic IT support provided by a trusted partner.
Key Benefits of a Managed Service:
Aligned Interests
Proactive Approach
Predictable Costs
Scalable
Let's you focus on your core business
Greater Resource Availability
Reduced Downtime

Fewer occurrences, and shorter timeframes when emergencies do occur

Improved User Efficiency
However, not every Managed Service Provider (MSP) is created equally.
Why Laketec?
Our People
We are fully staffed with tier 1,2, and 3 Engineers who are responsible for ticket resolution.  Your Lead Engineer will be there to drive holistic solutions and to serve as an escalation point for the rest of the team supporting your account.  Our Service Coordinators are a key differentiator at Laketec.  They front end all customer communication and are responsible for getting you to the right Engineer in a timely manner and handling communication with you along the way.  We also provide a dedicated Project Manager for larger jobs outside of the MSP agreement.  Our General Manager serves an additional escalation point.  Finally, you will have an assigned Account Executive who will meet with you quarterly, or at your desired interval, to review the state and direction of your environment.
Our Strategy
There are six key areas that, when performed properly, result in an extraordinary Customer Experience:
Onboarding – You will work with a dedicated Onboarding Specialist to execute our proven method of starting our partnerships out right.
Support Requests – Web Portal, Email, Phone, Webchat.  It's easy to open a ticket with Laketec.
Ticket Management – You will know the status of your ticket at all times via email work flows, web portal updates, and direct phone calls.
Quality Assurance – Our escalation procedures are in place to ensure appropriate response times and the highest customer service levels.
Advanced Tools – Our team is equipped with enterprise grade, best of breed tools to support you and your network.
Business Reviews – Meeting on regular intervals to ensure we are aligned and exceeding all expectations.
Our Experience
Laketec has supported some of the largest organizations in northeast Ohio since 1989.  We support customers in all industries including financial and healthcare which have stringent compliance requirements.  We've designed, deployed, and continue to support highly complex implementations in the areas of Voice, Networking, and Cloud.  The result of years of experience supporting these large and complex solutions has given us the opportunity to develop detailed processes and procedures to support our customers.  Now, through managed services, we are taking the culmination of that experience and offering it to customers, of all sizes, at affordable prices so you can focus on you core business without worrying about your IT infrastructure.
Staff Augmentation
Consider us an extension of your team
IT support staffing levels are a challenge for any organization, especially one that is growing or taking on new projects.  Let the Laketec team fill in the gaps to ensure the smooth operation of your network and efficiency of your end users.
Reasons to consider a staff augmentation partnership:
You're considering hiring your first IT resource for your internal network. You're not just adding one person, you're adding a new department.  Laketec has already invested in best in class monitoring, ticketing, and support tools that you can leverage as part of your strategy.
Your organization is growing organically and your existing staff needs help keeping up with workload, but you may not need a full time resource. Laketec can offer scheduled, part time assistance.
You are rolling out a new project that will monopolize the time of your internal team and need help on a short term basis.
Your organization is scaling back and you do not want to sacrifice on IT support.
Key Benefits
Built in ticket management, escalation procedures, monitoring and support tools which are very costly to purchase and maintain.
Your Laketec teammate has access to our whole group of support Engineers including tiers 1,2 and 3 with a variety of skill sets across all areas of network infrastructure. The result is faster resolution and higher user satisfaction.
Vacation and sick time are no longer a factor. Laketec can draw from our pool of talented Engineers to ensure you have IT support when and where you need it.
Our goal is to fit in where you need us.  All staffing augmentation agreements are tailored to your requirements based primarily on skill set and estimated time required.
National Support
Act Local, Think Global
At Laketec we focus on finding new customers who are headquartered in Northeast Ohio but have branch locations across Ohio or across the country.  We have been supporting accounts like Applied Industrial Technologies, Alside, and Bendix Commercial Breaks for over twenty years.  During that time, we have developed a nationwide database of local partners who we are able to leverage when there is an onsite need for our customer in a remote location.  Partners who work with Laketec are required to meet the same high level of service that our customers have come to expect.
Key Benefits:
Single point of contact: If you are an IT Director of a company with 40 locations, Laketec offers the ability to be a one stop shop for all branches, solving the problem of having to deal with 40 vendors.  Because we've already vetted support companies in your areas, we can handle projects large and small for all of your sites.  If necessary, we can always fly our resources out as well.
Flat rate pricing nationwide: Tired of trying to negotiate labor charges with vendors 2,000 miles away?  Laketec will standardize pricing across all of your locations and consolidate your labor spend into one vendor.  This process is transparent to you and avoids the additional processing of disparate vendor invoices.
Local Demo Capabilities: We have a passion for teaching technology and love to see our customers in our office or at an event we're hosting.  Come see what's possible and let us help with a large scale roll out.
We want to be your "one throat to choke" for all of your sites for service and deployments that fall within our core competencies.  We pride ourselves on being easy to do business with and simplifying procedures for customers with a national footprint is a great example of how we do that.
Project Management
Efficient planning ensures successful deployments
Laketec considers a project to be any customer engagement requiring multiple site visits to accomplish defined milestones over a period of time.  Examples include a phone system upgrade, a campus-wide wireless deployment, a server migration, or a variety of other engagements.  You will be assigned a Project Manager to act as a single point of contact throughout the completion of the project.  It is our Project Managers responsibility to coordinate resources internally and communicate progress updates and manage expectations with the customer.
Key benefits of strong Project Management
Improved Customer Satisfaction as a result of clear expectations
Reduced down time
Reduced labor hours required to complete a project
Improved future support as a result of clear documentation
Standardization of deployment methodology
Project Management is what bridges the gap between sales and service.  A clean hand off with well communicated expectations is critical to ensuring the success of the customer engagement and it's an area we focus on heavily.  We look forward to working with your organization on your upcoming technology projects.
Training
We teach technology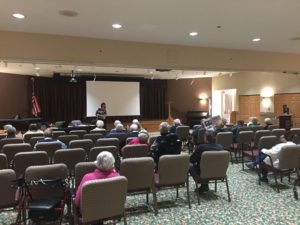 At Laketec, every person in the company shares a passion for technology.  Sharing that passion often manifests itself in formalized training classes for our customers.  Once we complete a project for our customer, we take pride in ensuring that the end users and administrators are as self sufficient as they want to be.  We offer end user training as well as admin training depending on the system and technology deployed.  Need a certification?  We can we place you with one of our training partners to ensure you're ready for the test.
We also host quarterly events including lunch and learns, technical briefings, and webinars.  We hope to see you at one of our upcoming events soon!
34
Years In
Business
25
Local
Engineers
62
2016 Completed
Projects
Our Partners
We don't do it all on our own. See our network of valued partners.