Overview
Software Driven Cloud Networking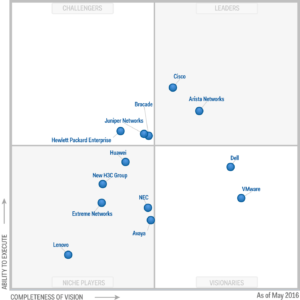 Arista Networks was founded to pioneer and deliver software-driven cloud networking solutions for large data center storage and computing environments. Arista's award-winning platforms, ranging in Ethernet speeds from 10 to 100 gigabits per second, redefine scalability, agility and resilience. Arista has shipped more than 10 million cloud networking ports worldwide with CloudVision and EOS, an advanced network operating system. Committed to open standards, Arista is a founding member of the 25/50GbE consortium. Arista Networks products are available worldwide directly and through partners.  Learn More from Arista.
Laketec has been an Arista partner since 2015.  Our team is highly certified on the product set and it fits perfectly with our philosophy of only bringing best of breed products to our customers.
Our customers appreciate that the learning curve in going from a Cisco solution to Arista is nearly flat.  Their internal Engineers are able to run with the deployment of new hardware immediately and it requires little to no training to get up to speed.  Arista as been quickly climbing the Gartner reports and rightfully so.  Click here to view Gartner's assessment.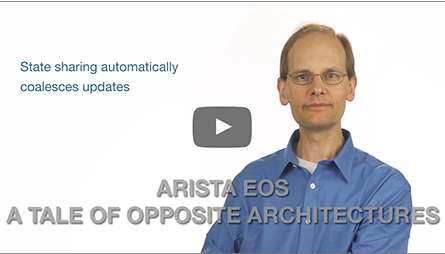 Arista EOS: A Tale of Opposite Architectures
Arista EOS is the core of Arista cloud networking solutions for next-generation data centers and cloud networks. Cloud architectures built with Arista EOS scale to tens of thousands of compute and storage nodes with management and provisioning capabilities that work at scale.  Click here for more detail.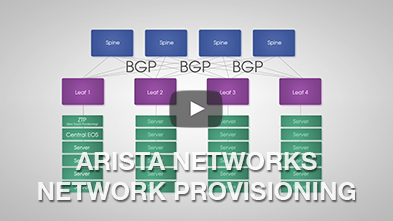 Arista Network Provisioning
Arista Software Driven Cloud Networking (SDCN), combines the principles that have made cloud computing the unstoppable force that it is: automation, self service provisioning, and linear scaling of both performance and economics coupled with the recent trend in Software Driven Cloud Networking that delivers: network virtualization, custom programmability, simplified architectures, and more realistic price points to the table.  Click here for more detail.
Laketec Testimonial
Joe Little
General Manager
Not only is Arista a World Class product, but their team is also great to work with.  They provide tremendous support when we need customer gear, demos, configuration reviews, ect.  We're very appreciative of their partnership and support.
Keim Lumber
Keim lumber can now provide faster speeds to their end users with the upgraded fiber backbone and access layer switches. They can also deliver application performance from a server infrastructure and network that is capable of withstanding failures ...
Hartville Hardware
Hartville Hardware has relied on Laketec to provide Communications systems since 2010. Branded products that Laketec designed, installed and supports are: Datel Call accounting, Avaya IP Office Telephone systems, Spectralink wireless handsets, HP swi...
Arista – The Arista Advantage
The world is moving to the cloud to achieve better agility and economy, following the lead of the cloud titans who have redefined the economics of application delivery during the last decade. Arista's innovations in cloud networking are making this...