Cloud Based Network Monitoring and Management with AI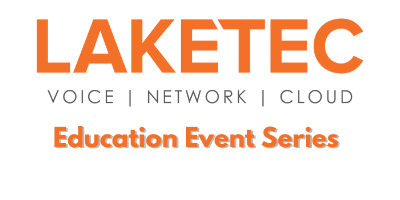 Cloud Based Network Monitoring and Management With AI
Event Detail
Laketec's Education Event Series #3 will focus on our Network Cloud Management solution and all the benefits this software can provide. This conversation will be lead by our Chief Wireless Engineer focusing on how to streamline operations, troubleshoot faster with AI and stronger security, minus the complexity.
This demo and conversation will cover the items below. We will focus on the AI Insights that will improve and optimize network performance, speed up troubleshooting and reduce IT staff workload.
Streamline operations
Simplify how you provision, configure, and maintain networks by orchestrating all operations from a cloud-native dashboard. Aruba Central is your single point of visibility and control that spans the entire network – from branch to data center, wired and wireless LAN to WAN.
Troubleshoot faster with AI
Surface and resolve issues before users ever notice them. Always-on monitoring, AI-powered insights, and context-based troubleshooting help solve problems up to 90% faster, so the network keeps business running at peak levels.
Stronger security, minus the complexity
Protect users and networks by replacing static VLANs and ACLs with policy-based automation and advanced threat intelligence. Ensure users have reliable, secure access no matter how or where they connect.
Missed the event? No worries, click the video below to watch the webinar!