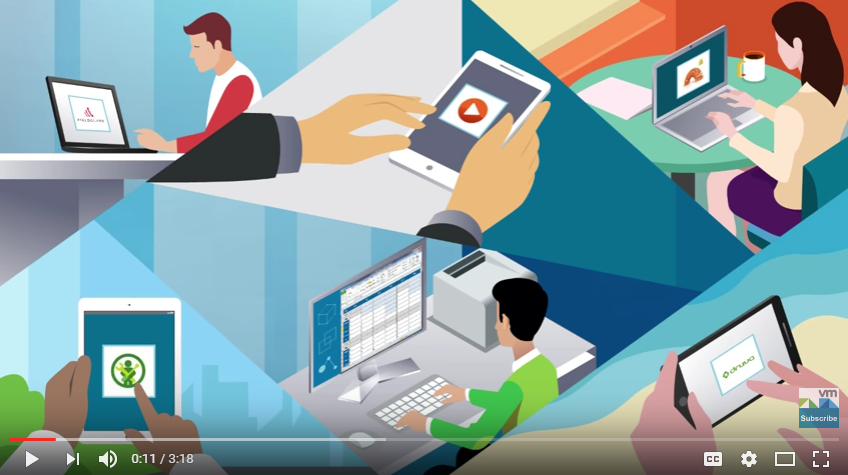 The VMware Cross-Cloud Architecture
See how VMware's Cross-Cloud Architecture helps you avoid cloud silos, giving you both freedom and control in IT infrastructure.

We were in need of replacing some of our physical servers and decided that we should investigate virtual options. Our servers were over utilized and under powered.  It was scary to think about having to rely on our backup solutions at the time.  With the help of the Laketec team we were able to set up a VMware environment and segregate our servers into the core functionality that they should have been set up for originally.  With the Veeam solution we have a peace of mind that our backups are running properly and the EMC 3200 appliances were a much needed solution for our storage network.
Jade L.
Hartville Hardware
Keim Lumber
Keim lumber can now provide faster speeds to their end users with the upgraded fiber backbone and access layer switches. They can also deliver application performance from a server infrastructure and network that is capable of withstanding failures ...
Step 2
Step 2 is the number one US based Toy manufacturer and distributor of "Made in America" children's toys. Their requirements revolved primarily around data storage needs that were critical to their operation.
Hartville Hardware
Hartville Hardware has relied on Laketec to provide Communications systems since 2010. Branded products that Laketec designed, installed and supports are: Datel Call accounting, Avaya IP Office Telephone systems, Spectralink wireless handsets, HP swi...
Veeam – Backup & Replication Overview
Veeam® Backup & Replication™ provides fast, flexible, and reliable recovery of virtualized applications and data. We bring backup and replication together in a single solution with award-winning support for VMware vSphere and Microsoft Hyper-V vir...
Our Partners
We don't do it all on our own. See our network of valued partners.