Overview
Situational Awareness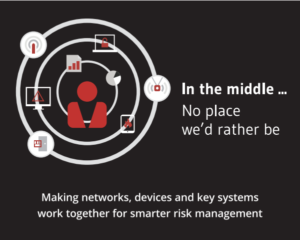 Status Solutions develops situational awareness technologies for life safety, security, environmental monitoring and mass notification. Our software solutions deliver real-time, detailed information to help organizations prevent ignorance-based loss and transform business operations. We customize each solution to meet customer needs and work within existing technology infrastructures. By centrally managing information and then delivering it to various portals and dashboards, our solutions help you better manage risk and protect people, property, business and convenience/comfort.
Laketec chose to partner with Status Solutions in 2013 because of the natural fit in our portfolio of products. Our customers in the senior living, education, and manufacturing industries were already leveraging this, or similar, products in their daily operations. The ability to integrate multiple best of breed technology platforms into a single solution, managed in a single pane of glass, is a perfect fit with the Laketec network design philosophy.

I approached Laketec a couple years ago to find a solution for our aging emergency call system. Laketec helped by taking a holistic approach to my IT infrastructure and delivered an integrated emergency system along with a more reliable phone and data network. I found their sales and engineering teams very knowledgeable about the products they implement. Their delivery on projects has always been timely and within budget. I highly recommend Laketec for any data or voice related projects.
Ed C.
The Village of St. Edwards
Laketec Testimonial
Joe Little
General Manager
When technology has the ability to save lives there is no higher calling in our industry than to design, deploy, and support rock solid solutions for our customers in a variety of industries from healthcare, to education, to manufacturing.  The Status Solutions product was a great extension of our network portfolio and we are proud of the capabilities that this product delivers for our customers.
The Village of St. Edward
One of the projects Laketec has provided is a dependable and unified Nurse Call system. The Nurse Call system Laketec installed provides peace of mind for residents and staff knowing that no matter what the situation is, the system deployed can crea...
Laurel Lake Retirement Community
Laurel Lake has partnered with Laketec to design, deploy, and support a fiber cable network, edge switching, campus wide wireless, Status Solutions, and a phone system. Laketec is proud to consider Laurel Lake a signature account who has gone "All...